is RIDING MY BIKE!!
I love it, I love it, I love it!!!
Today we started boxing. And I don't mean the sport... although it was kind of like a sport in that we got tired and sweaty. Just my three kiddies and I and we did pretty good. If I can get a good amount done every day, I'm hoping to not get overwhelmed. But there is a LOT to do! :)
Here is our meal together. I made a family favorite for the first time in over a year: Tator Tot Casserole. I used extra lean ground beef and ground turkey breast, and light cheese. It was delish. The key is to have a big ol' salad with it. I will not make this very often, I'm thinking.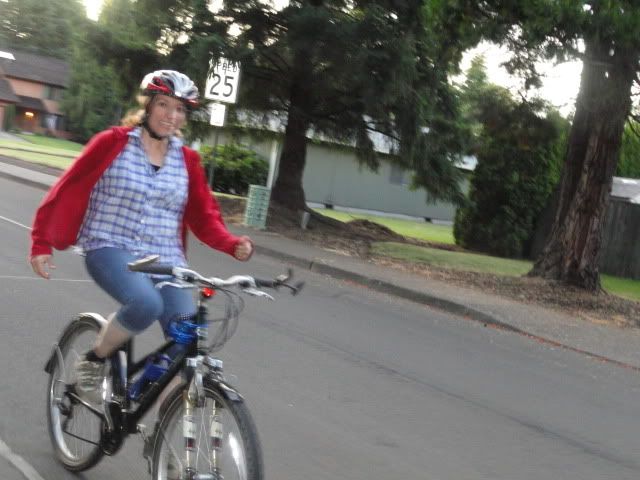 So... after all our packing, it's nice to go for a little bike ride. My thing is to ride without holding the handlebars. It is so fun. It freaks out my little guy and he keeps thinking I'll crash.
What is your funnest thing ever?