When your girls head off to girls camp and your son and man are in Utah and it's just you and your little guy?
You fly to Utah and surprise your man!! (and your other son)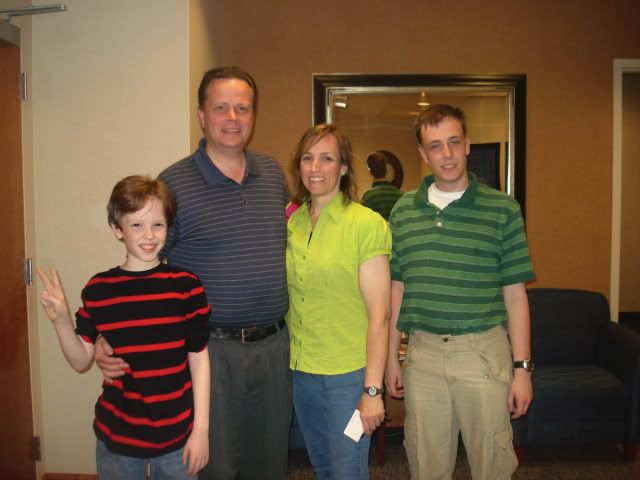 Thanks to my wonderful niece for her non-rev tickets, I am sitting in Utah right now. We flew in and surprised him at his work. It was SO worth it.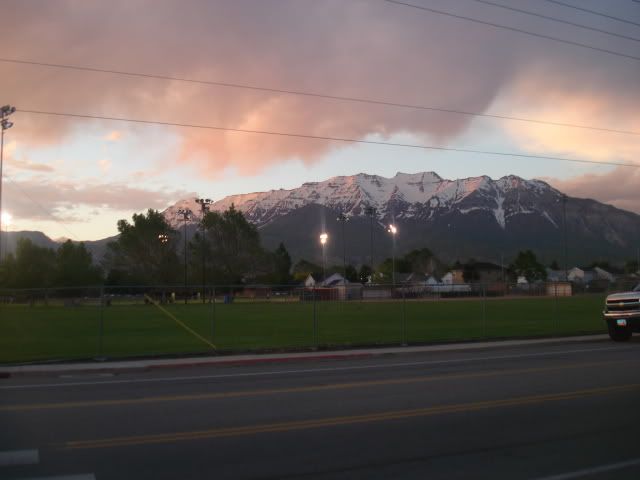 THIS is my mountain! Yup. If you go to Utah Valley (just south of Salt Lake City) and see this here Mount Timpanogos, I want you to point and say "Hey, that thar is Margene's Mountain!" This is the mountain I grew up looking at and loving. I even climbed it during girls camp one year. And it has the coolest story about an Indian maiden who died after her lover was killed, and you can see her outline profile on the top of mountain. Her feet are on the left and her head is 3/4 the way on the right.
While in Utah, I plan to have some low fat frozen yogurt. I haven't had it in like 2 years. So far, I've kept my eating in check and have not given in to any over indulgences.
AND - earlier this week I ran another 5k. It is so weird to think I can do that now. And I've been bike riding almost every day. I absolutely LOVE being active!!! I'm getting to where I can't stand just sitting and watching TV. Life is good!!! xoxoxo ~Margene