How did you survive Easter
Candy
Weekend?
I'll tell you how I did... I ate two Reese's PB eggs (on different days)... and I had a ham dinner with cheesy potatoes on Sunday. Not too bad, but definitely higher calories that I normally want to have. SO.... today is back on PLAN. I refuse to feel guilty, but just to move on.
I said goodbye to Brent Sunday morning :( and this morning I really wanted to crawl back into my bed after getting the kids off to school. I ate too much on Sunday and the weather was all rainy, my man was gone, I had every reason to crawl back into bed. But I didn't! I actually got dressed and went to the gym and started my running workout! And I'm So glad I did!! The old Margene would have gone back to bed and felt sorry for herself. No more!!
My running plan today was to run for 1 minute and walk for 4, doing it 9 times. I made a little post-it note to check off each time I ran for 1 minute. It was so much more encouraging to do that today than last Thursday when I first started - yet it was still challenging and I did it!

Later on today I made some medifast food: Peanut butter muffin/brownies, Banana muffin/brownies, and Macadamia nut chocolate cookies! And I made some 2 flavor pack puddings with chocolate german cake on the bottom and banana coconut on the top.


We had a FABULOUS saturday as a family starting out with an easter egg hunt at a friends house, and then out to the Tulip Festival which is where I had my first rock wall climbing experience. It was interesting to come back home and compare our pics with last year at the Tulip Festival. I can't believe it's only been a year!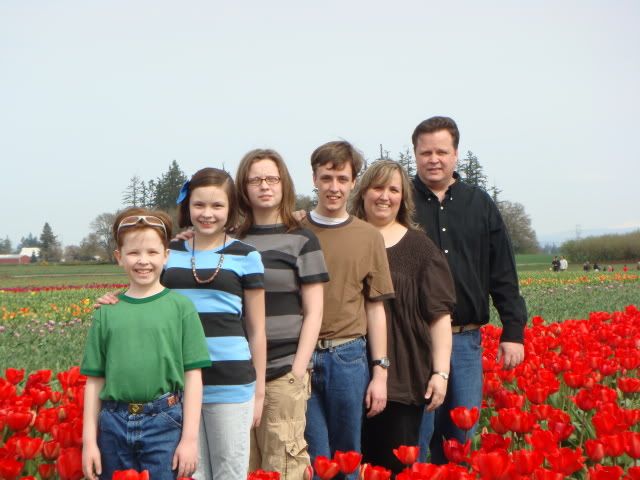 Tulip Festival 2010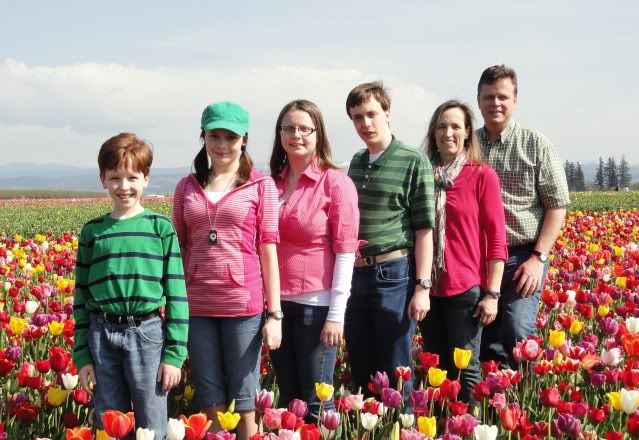 Tulip Festival 2011
Friday and Saturday that Brent was home was the perfect blue sky weather! What a reflection of how wonderful it was to all be together again. I really can't wait until we are all together as a family in our new place.
I was reading from a cute little book called "I hope you know how much I love you and other advice for a happier life" by John Bytheway and I love the first chapter already. It's about contentment vs. competition. As women, we often compare ourselves with each other and then put ourself down if we don't have the same talent or ability we see in someone else. But we are counseled to focus on finding contentment - which allows us to be ourselves!
I liked this quote by Marjorie Pay Hinckley "Choose carefully each day that which you will do and that which you will not do, and the Lord will bless you to accomplish the important things that have eternal consequences." When you do the best you can, you can be at peace, and with the Lord's spirit, you can feel content. That is a great message for me today. Life is GOOD!!